Climate-neutral and sustainable - the largest local heating network in lower Saxony
Residential area concept for Neustadt am Rübenberge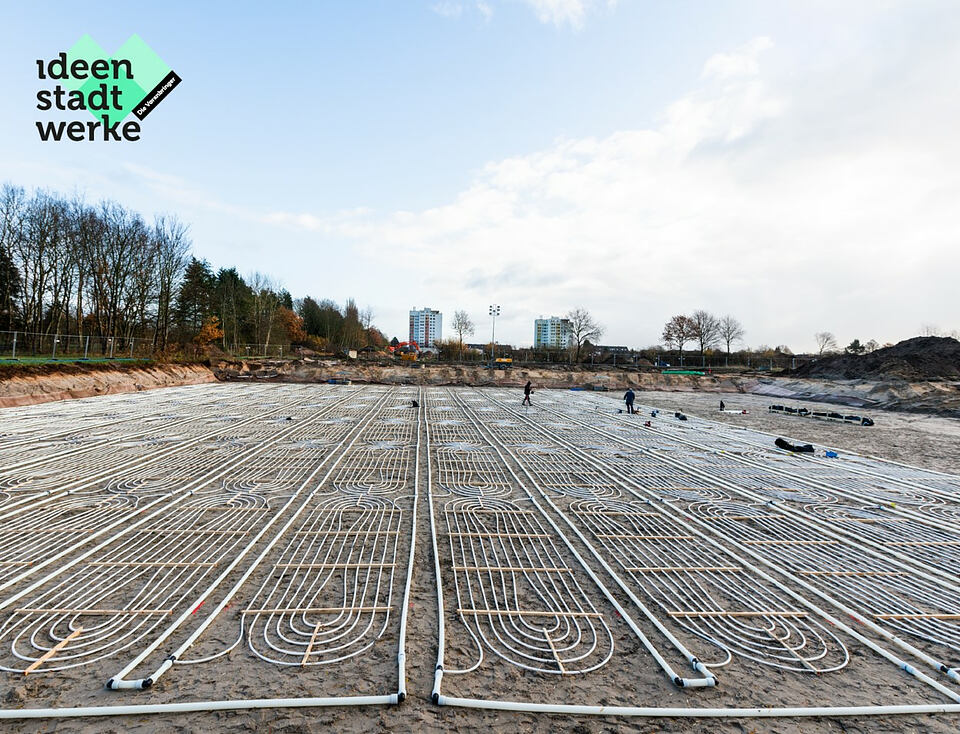 Neustadt am Rübenberge
During the new construction of the "Hüttengelände" residential area in Neustadt, thermal heat pumps are being used for a CO2-free heating supply. The pumps are supplied via an uninsulated cold local heating network. This obtains environmental heat at approx. 10°C from a central 15,400 m² earth collector field. The thermal heat pumps decentrally supply 72 single-family homes, 44 apartment buildings and a number of commercial premises (senior citizen's home, nursery school, and supermarket) heating energy and hot water.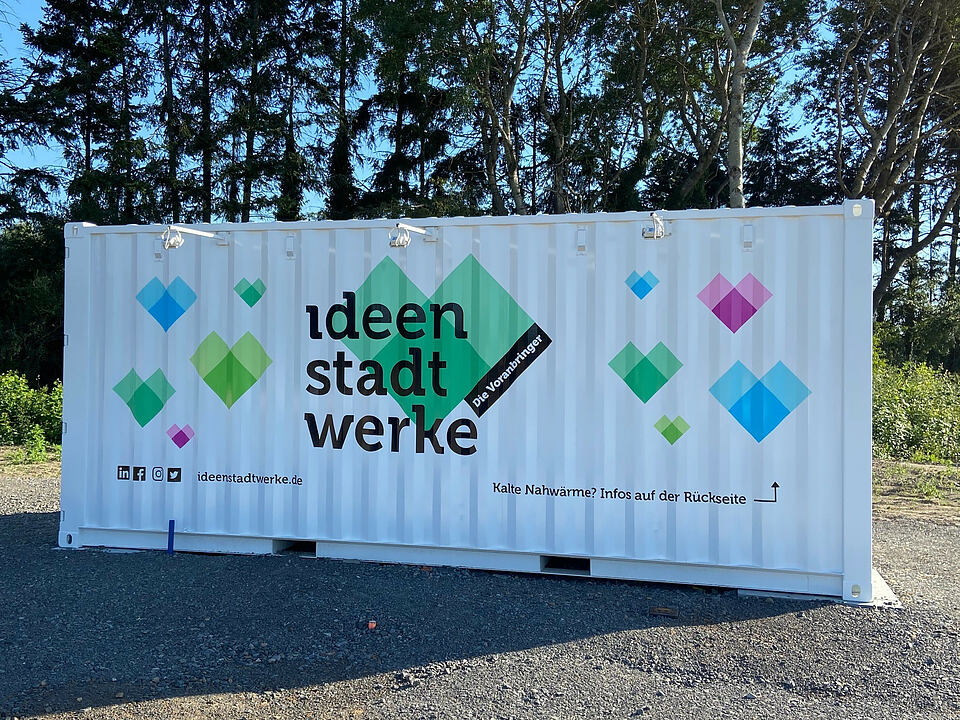 At the Hüttengelände development, customers can already obtain information on the topic of local heating in advance.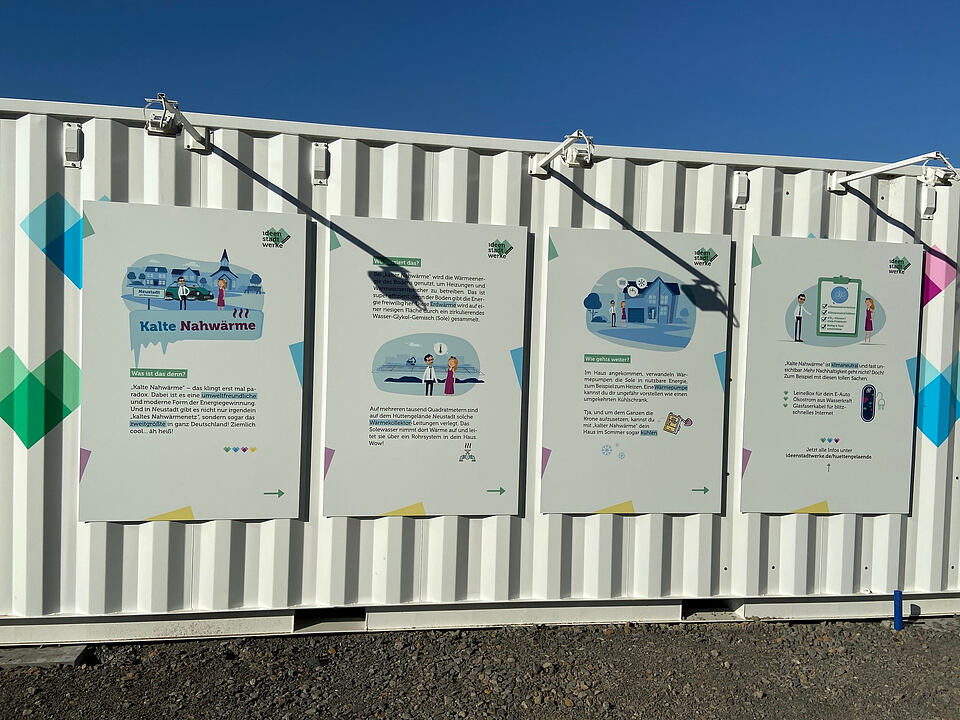 Display boards inform passers-by, visitors and customers about cold local heating in a clear and easy-to-understand manner while also highlighting the special features of the second-largest local heating network in Germany.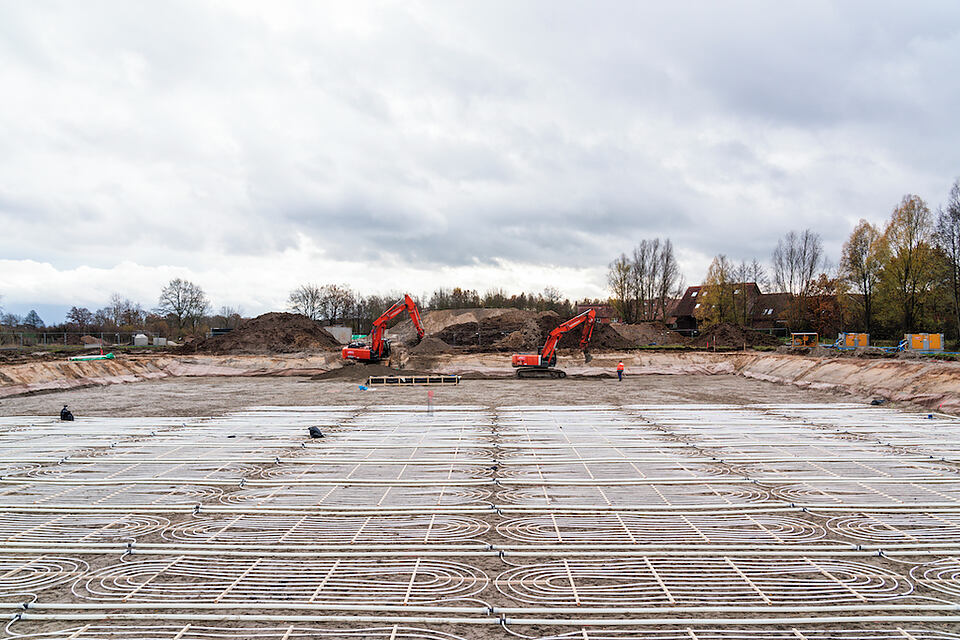 The horizontal collectors were laid beneath the construction field.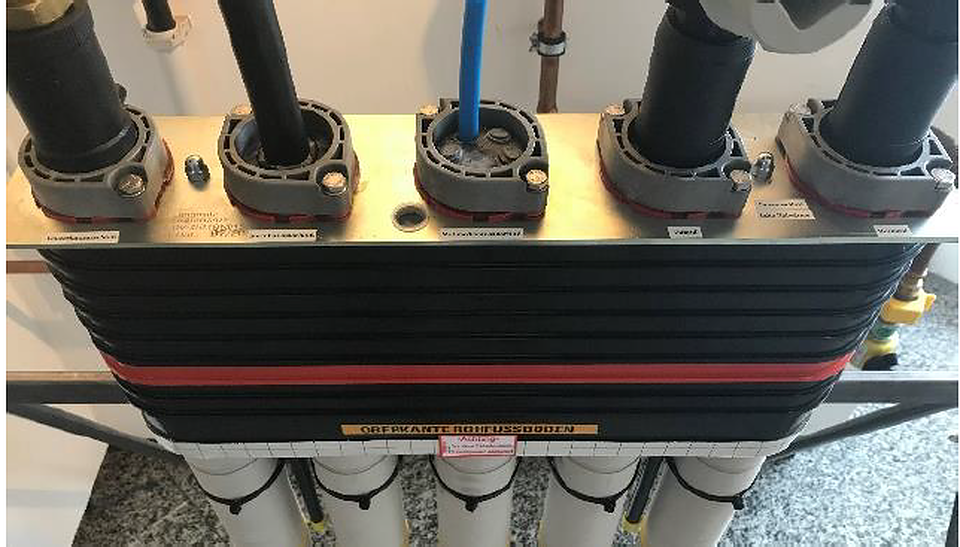 Next to the display boards, an opportunity was also provided for customers to gain an impression of the technology employed by means of demonstration samples.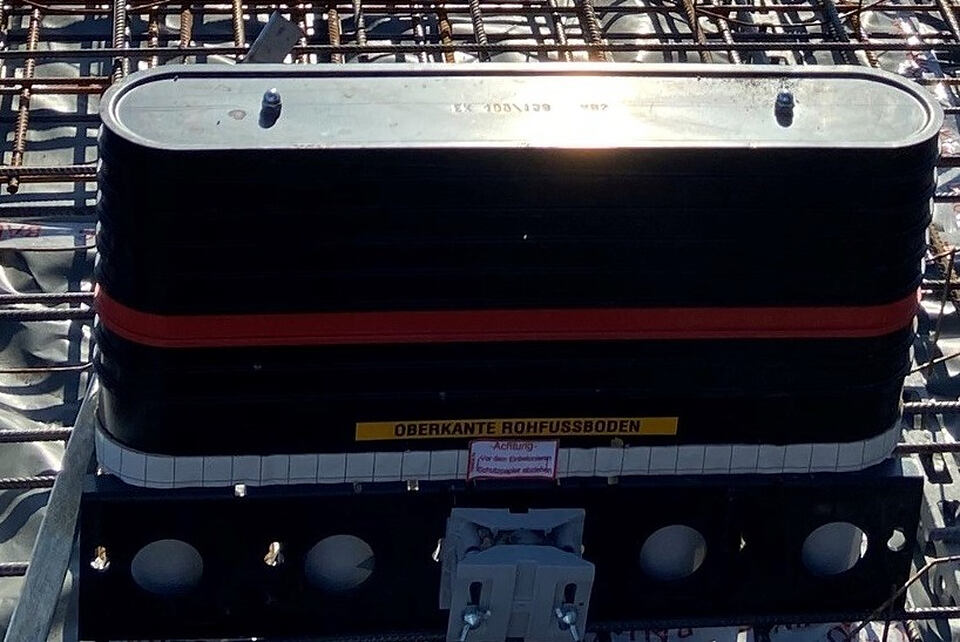 The basic insert of the MSH Basic FUBO R5 multi-line building entry is aligned to the profile board and prepared for concreting of the floor slab. At the Neustadt residential area development, the five-line floor entry is used for the following utilities: local heating feed and return, drinking water, electricity and telecommunications.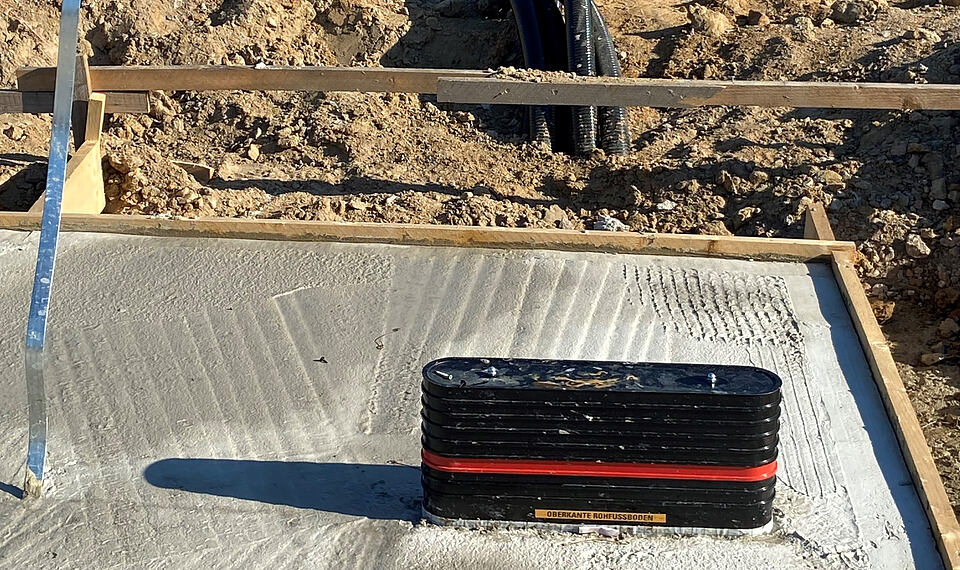 The multi-line building entry can be variably adapted to the finished floor level. The five flexible duct systems are laid up to the plot boundary. This means that trouble-free future retrofitting is also possible.
Verwendete Produkte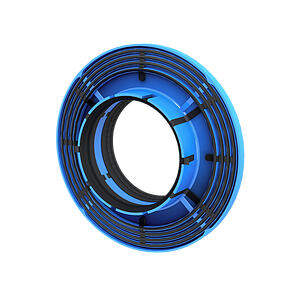 KG-FIX
Wall collar
KGF
Water barrier flange for water pressure-tight integration of waste water pipelines in floor slabs.