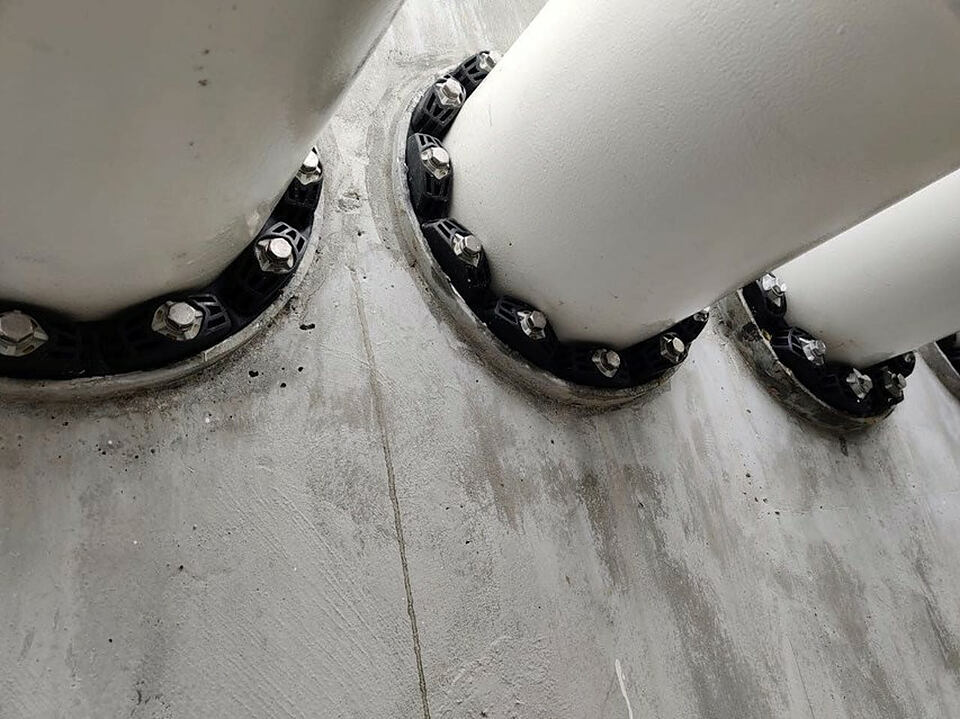 GKD Modular Seal is the trusted sealing solution
For the Myanmar Oil Fram Terminal, the authorities awarded NAPCO, among other jobs also the contract for sealing the pipes carrying oil. The GKD Modular Seal with integrated installation control was used to seal the oil pipes in the wall. The installation control ensures correct installation and the choice of NBR rubber which is resistant to oils, grease and commercially available fuels, ensures a long-lasting seal in the given environment.
Napco Group of companies, a systems integrator in offshore and onshore sectors, is a Hauff partner since 2018 which is going from strength to strength. With engineering expertise in industires like oil and gas and petrochemicals, Napco also offers solutions for pipelines. The high-end and reliable sealing solutions from Hauff-Technik perfectly supplements these solutions and is a definite value-add for the customers as exemplified by the Myanmar Oil Farm Terminal Project.